Team VINCE 2018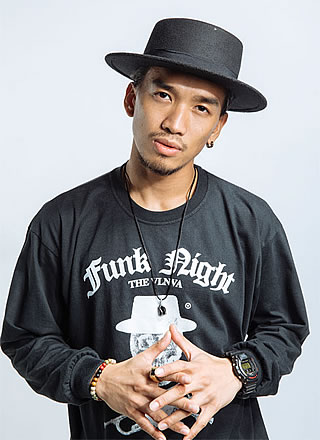 [Choreographer and Artistic Director]
Vince Mendoza (the Philippines)
Dancer and choreographer; Vince is the holder of many world titles from competitions and contests. He represented the Philippines at the UK B-Boy Championship ? Poppin'. In 2016, he won the first place at Get Down Poppin' in Budapest, Hungary, and for all styles at Together Time in Vietnam. Also in the same year, as "Team X", he won the first place in SDK ASIA 2016. He participated in Juste Debout in 2010, 2012, and 2016 as a dance unit "Prince & Vince". He has choreographed LACOSTE and Diesel shows as well as countless music videos and TV commercials. In 2015, as a member of the "Philippine Allstars", he appeared onstage at the DANCE DANCE ASIA in Tokyo 2015. He introduced his own choreography and directing work in "Hilatas" at DANCE DANCE ASIA in Tokyo 2016. He also presented this work in Hanoi and Manila in April 2017.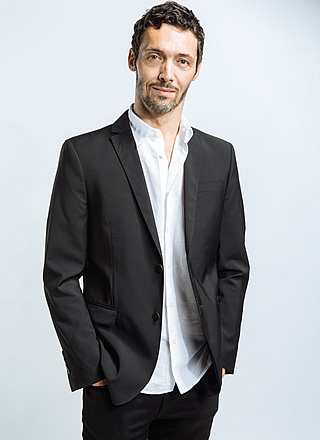 [Associate Choreographer/Director and Dramaturg]
Fabien Prioville (France)
After graduating from the highly renowned Centre National de Danse Contemporaine (CNDC) in Angers, France, Prioville worked with Edouard Lock and his company La La La Human Steps in Canada. La La La Human Steps was known for its energetic, creative, and fast-paced physical contact and for collaborating with rock musicians, including David Bowie, Frank Zappa, and others. In 1999, Prioville became a member of the legendary the Tanztheater, Wuppertal Pina Bausch. He has worked as a freelance dancer and choreographer since 2006. In 2010, he founded "Fabien Prioville Dance Company" and now creates his own highly original, thought-provoking works. He was in charge of the composition and direction of Theatrical group EN's "DOUBLE TOMORROW", which was performed in September 2017.
---
[Dancers]
[Question]
① What was your first experience with dance? How did you become involved in dancing?
② What dance style(s) have you specialized in?
③ Who is (are) your dance icon(s)?
④ List the top three dance competition prizes and/or awards you have received
⑤ Tell us about your goals for DDA 2018 in Tokyo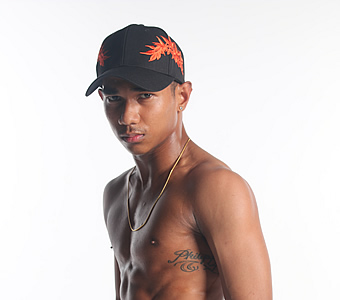 Bboy Allen
Born in 2000, Filipino
① When I was 4 years old, my older brother, who was a bboy/breakdancer, saw that I had the potential to dance, so he started training me. I was introduced to breakdance at 5 years old.
② Bboy, Breakdance
③ Issei
④ 2018 Finalist for the Youth Olympics- Japan / Champion, 2017 All Styles 1v1 / Champion, 2017 Skills Philippines "Illest Kid"
⑤ To show how street dancers can do lots on the stage, not only on the street!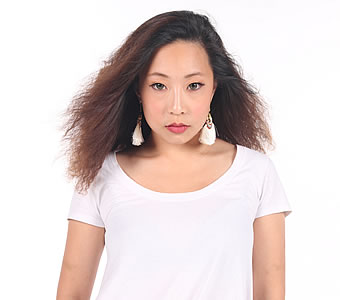 Bird
Born in 1993, Singaporean
① I had an interest in dancing when I was 14 years old. I began pursuing it when I was 17 while studying at Polytechnic in Singapore.
② Locking, Soul dance.
③ Yoshie (Japan), Lip J (South Korea)
④ Lion City Throwdown 2016 1v1 All Styles / Champion, R16 SEA Qualifiers 2013 / Champion, ABCD Cineleisure 2015 Solo Showcase.
⑤ To develop my mental set better, I want to absorb as many lessons as I can through the whole experience and apply them to my dance.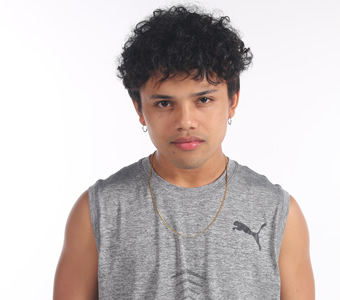 Khenobu
Born in 1993, Malaysian
① I have a family of performers, and all of my brothers are breakdancers. This inspired me to start breakdancing as well.
② Breakdancing, Hip-Hop
③ Daniel Cloud Campus
④ Champion, Redbull BC One Malaysia 2014 and 2015 / Champion, R16 Malaysia 2010-2015 / Champion, Battle of the Year Malaysia 2017
⑤ I hope that DDA this year will inspire me as a dancer for the years to come. If given a chance, I would love to choreograph my own piece for this kind of project in the upcoming years.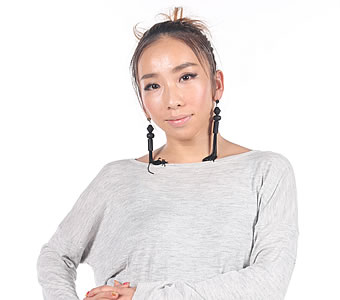 Naoko Matsuda
Born in 1976, Japanese
① By watching dances performed by the Japanese pop star group Shonen-tai.
② Jazz
③ Kaoru Harada , Yoshie(Be Bep Crew), Oguri(s**t kingz)
④ Participated in "21Mazdanza" with Anna's choreography work "noise act" and won first prize.
⑤ I am honoured to be able to appear again in Vince's works. He is a person I respect. Although dancing a genre that is different from my usual dance style is a big challenge for me, I will do my utmost to deliver the further improved work of the team in Tokyo!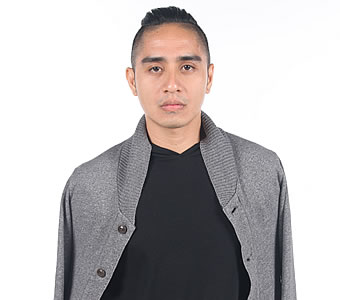 Rhosam V. Prudenciado Jr. "Sickledsam"
Born in 1984, Filipino.
① When I was 7 years old, my school was looking for lead dancers to join for the inter-school competition. I decided to audition and got the male lead role.
② Airdance, Contemporary Dance
③ Anne Teresa De Keersmaeker, Trisha Brown Dance Company, Merce Cunningham
④ Grand Prize Winner, the Yokohama Dance Collection R'09 (French Embassy Prize for Young Choreographer) / National Commission for Culture and the Arts – "Ani ng Dangal" 2010 Award / Awarded an Artist in Residency Program
⑤ I am hoping that we can have another ASEAN/Europe tour performance after our Tokyo performance to build more great memories with other dance communities and inspire the younger generation of dancers.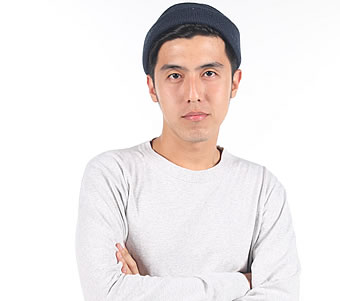 Salt
Born in 1994, Indonesian
① Introduced by a friend of mine, I started street dancing during my freshman year in high school. I started learning Bboy before I realized my passion was Popping. I switched to Popping and focused on that particular genre.
② Popping
③ ICEE, Yaman (Bboy from France), "Crazybeans" Vince Menddza
④ Champion, Gatsby Dance Competition Jakarta (2011 & 2013) / Champion, Pop in Progress Popping Battle 2016 Rookie Category in Singapore / Champion, 7 to Smoke Eat D Beat 2016 in Bandung, Indonesia
⑤ I want to push my limits and try my best to create a new, fresh perspective by mixing my dance technique with contemporary mood and direction. Crossing the border beyond my own world with the hope that I can give a spectacular performance to the audience.
This post is also available in: Japanese