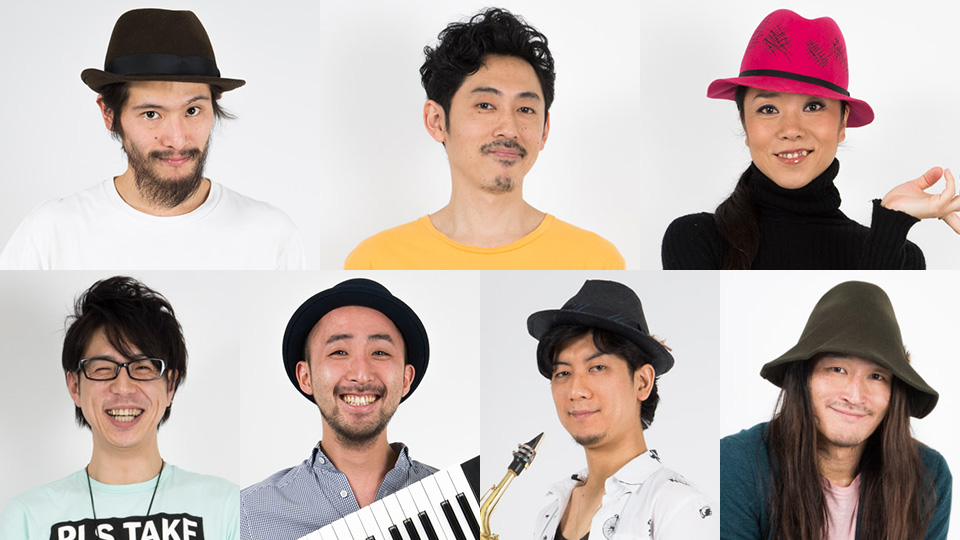 DANCE DANCE ASIA – Manila, Philippines
Pre-Event Interview
TAPDANCERIZE / Enjoy the Fusion of Music and Tap-dance.
Get up close and personal with TAPDANCERIZE in this interview conducted just before their performances and workshops in Manila. Using a unique style that incorporates tap and live music, the group's members, who boast a wide array of backgrounds, joined forces for the first time as TAPDANCERIZE for this project. Here, they detail their enthusiastic approach.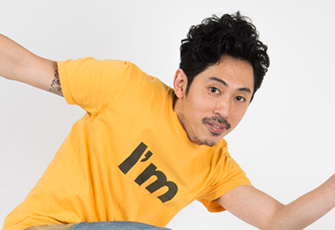 What is the image of Manila and what do you look forward to?
URAGAMI : Well my image of Manila is that it is really hot and banana (fruits). Also I hear that dancing is really popular and everyone loves dancing. This time we are with the crew of tap dancers and live music performers so we are looking forward to see what kind of reaction we will receive.
This is what we have wanted to do for such a long time. Our musicians are the very best members so it is not only about the tap dancing, but the music plays also as important a role. We hope to create and embody a performance where dance and music generate the synergy on the stage.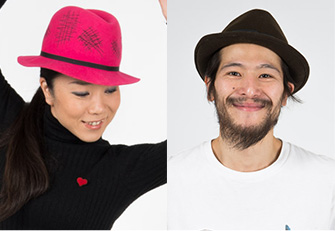 Could you introduce the members?
URAGAMI : Satomi Toma is originally a jazz dancer who has been performing as a back up dancer in various stages. We get to know each other about ten years ago. We both wanted to learn tap dancing so we practiced together. That is how we got connected. Since she is a professional jazz dancer, the atmosphere she has is a unique mixture of different styles. And she is the only female of our group!
Gunjo has been very famous in the field of Break dancing. He is the world champion and has a comical character in him. So I think he will be showing his comical elements if him into the atmosphere.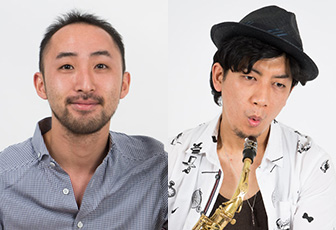 Takeru Yamazaki is our pianist. He graduated first on the list from the Berklee Collage of Music and is a genius but he is very gentle person and looks after the members and making the members feel relaxed all the time.
Our saxophonist, Yozo is the bandmaster. He writes our music scores. He has been learning under a famous saxophonist master and jazz music critique,Naruyoshi Kikuchi. So he has got the taste that succeeds from the master and also the taste that he has developed originally in which he will be showing in the performance.
Our guitarist Shinsuke Sada also graduated from the Berklee Collage of Music. He has grown up in Sapporo, north part of Japan, where he has developed his magnificent sense of music. He is also playing in a band for many famous artists.
Our base guitarist, Jun'ichi Sunayama also put together the band with Yozo. He is not only the bass guitarist; his role is more than that. He is a man who has comprehensive music sense who is very passionate and expresses in a tone that is the same as the dancers.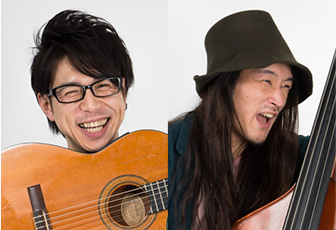 How did you feel when you had the offer from the Japan Foundation?
URAGAMI : Before I started tap dancing, when I was a high school student, I was into soul music and soul dance from the black culture. It has been 23 years since then.
I think in the past, there was an image that street dance is something that gangster's do and something dangerous. But in recent years, the school is now introducing street dance in the classes. So the image has been changing. I think it is a wonderful opportunity that the street dancers get the support from the government and sent oversea to perform on a stage such as Dance Dance Asia. It is an honor that our group is being the part of it. I am also so happy that our bands are provided the opportunity to participate in this tour. We are very much looking forward to it.
Can we have message to the people in Manila?
URAGAMI : I think there are people who have never seen the tap dancing. Well "seeing is believing". So, please come and see our stage, hear our music and feel our performance from the heart. Please enjoy!
Posted – 2015.01.16
This post is also available in: Japanese
ARCHIVES