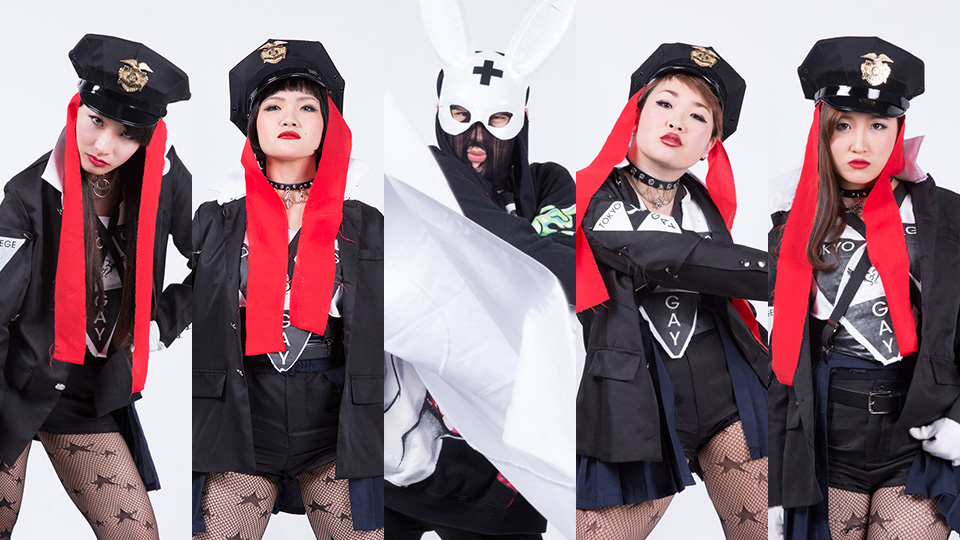 DANCE DANCE ASIA – Manila, Philippines
Pre-Event Interview
TOKYO GEGEGAY / Welcome to the World of "TOKYO GEGEGAY"
TOKYO GEGEGAY captivates our imagination with its one-of-a-kind ("strange-mental") world-view and highly developed story lines. What kind of chemical reactions can we expect after they drop anchor for the first time in Manila? This message was recorded before they embarked on this exciting voyage.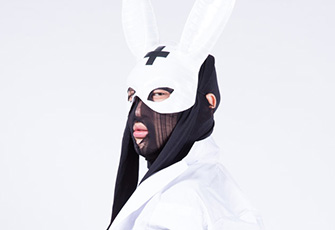 What is the image of the Philippines?
MIKU : Banana—-.
YUYU : people who are half-Philippine?
BOW : True, there are quite a lot people around me who are half Philippine.
MIKEY : A lot? Well then how many people would that is. Say like ten people? Oh well can you name them from 1 to 10?
BOW : ———( oh well)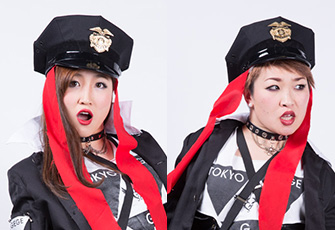 What are you looking forward to from the tour?
MIKU : Food!
BOW : And Language spoken in the Philippines!
MIKEY : Are you really interested? Really?
BOW : —–(oh well)
MIKEY : In my case, I am looking forward for bed in the hotel. And also the town. If I have time, I would like to go for shopping, too.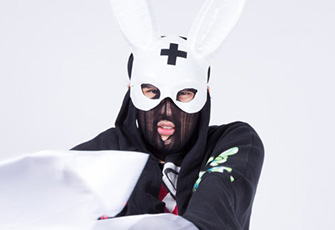 What is the philosophy of "TOKYO GEGEGAY"?
MIKEY : Of course we value the dance, but what we value more is the "concept" of our performances. I also like making movies and sounds and I always do what I want to do and what I enjoy doing at that time.
The audiences may feel disgusted or think it is mysterious of our stage. We leave the understanding of the piece to the audiences in the Philippines.
I do not know how the Japanese dancers are perceived in the Philippines, but I think we can break the stereotype image of it.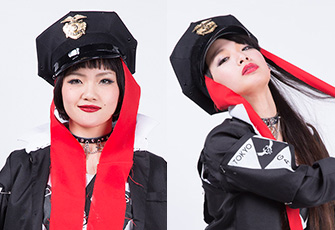 Please share us your passion about the tour this time.
MIKU : We will be performing in a different country. So we do our very best to introduce "TOKYO GEGEGAY" and fascinate the audiences.
YUYU : It is such a great opportunity for "TOKYO GEGEGAY" to be known to people from different countries. I would like to work really hard to let the world know that "TOKYO GEGEGAY is SUPER COOL!"
MARIE : I am also looking forward to see the element of the dancers in the Philippines. And I would love to have them taken in the essence of "TOKYO GEGEGAY".
BOW : I would like to learn language of the Philippines and be able to speak it during the workshop. I would also like to do my very best to have exchange and communication through our dance!
MIKEY : Usually, the reaction we get are really diverse depending on the places we perform. So I am looking forward to see what kind of reaction we will have when we dance in front of the people in the Philippines. We have no idea whether what we have aimed the audience to enjoy will hit them or there may be a possibility that what we have aimed for will not be understood at all. But in any cases, we will like to enjoy the way we are.
Posted – 2015.01.16
This post is also available in: Japanese
ARCHIVES