Team Koutei Sennin 2018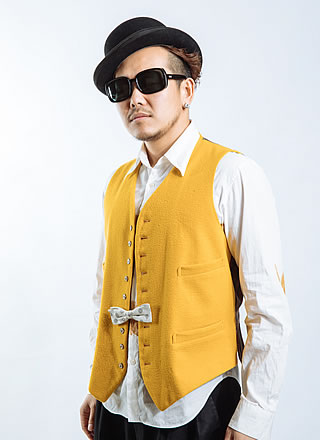 [Choreographer and Artistic Director]
Koutei Sennin (Japan)
Dancer, choreographer, and creative. Koutei Sennin's dance style mixing precisely controlled robotic movements and poetic stories has seen him win numerous leading global dance contests and the Golden Buzzer at Asia's Got Talent. He choreographed and starred in an advertising campaign for UNIQLO, which won 23 awards, including three of the top international advertising prizes, and enjoyed worldwide acclaim. He was also involved with the development of the movements of the robot Pepper at the request of SoftBank CEO Masayoshi Son. At DANCE DANCE ASIA, he previously held performances and workshops in 2015 with his group Time Machine in Kuala Lumpur, Malaysia, and Jakarta, Indonesia, attracting an ecstatic response from fans in Asia. His artist name literally means "Yellow Emperor Heart Hermit," but the middle character for "heart" is not pronounced to acknowledge the enigma of the human mind.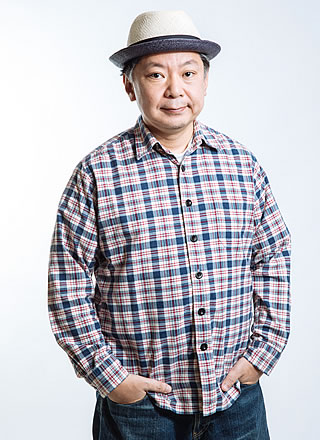 [Playwright]
Osamu Suzuki (Japan)
Born in 1972. Aspiring to be a TV writer from his high school days, Osamu Suzuki made his professional debut at the age of 19. In addition to handling several popular variety shows, he has also written film and TV drama scripts, essays, and novels, and also works as a radio presenter, and playwright and director for the stage. The film Love x Doc, his directorial debut, is set for release in 2018.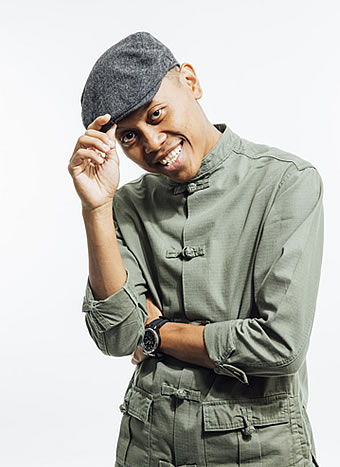 [Associate Choreographer]
ZAIHAR (Singapore)
Born in 1987, in Singapore, ZAIHAR started dancing as a b-boy, and he has since been awarded numerous championship titles in domestic and international dance battles and competitions, including the 1st Runner-up of Singapore Dance Delight (2016). He has also choreographed and directed a number of works.
As a versatile professional dancer who freely manipulates music, he caught the attention of Shaun Evaristo of Movement Lifestyle in 2011, and he was invited to Bbody Rock in San Diego, the world's largest annual competition, to perform a showcase and workshops.
---
[Dancers]
[Question]
① What was your first experience with dance? How did you become involved in dancing?
② What dance style(s) have you specialized in?
③ Who is (are) your dance icon(s)?
④ List the top three dance competition prizes and/or awards you have received
⑤ Tell us about your goals for DDA 2018 in Tokyo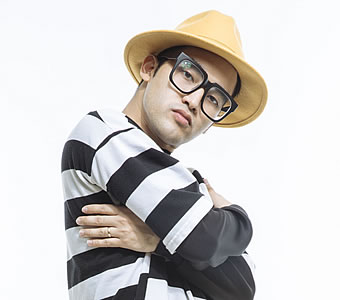 James Wong
Born in 1989, Filipino
① I remember having a natural passion and desire to dance after listening to local pop dance artists when I was just 3 years old. I started to learn and study dance after watching the movie "You Got Served".
② Locking, Popping, House, some Hip-hop and Experimental/Freestyle
③ Gary Valenciano, Michael Jackson
④ Champion, 2v2 Locking Category Funk for Life Battle / Champion, 1v1 Dance 2 the Music Allstyles Battle / Champion, 1v1 Popping The GRIND local popping / allstyles battle 2015
⑤ My ambitions for joining DDA 2018 are to learn, perform and share. I want to learn about dance from my director and co-performers, and I want to know all our cultural differences and varieties, so I can also share mine proudly.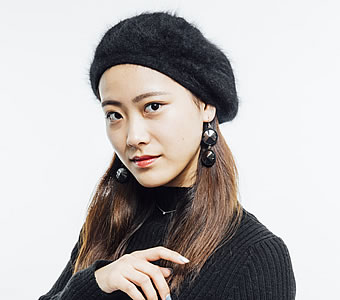 Miyu
Born in 1997, Japanese.
① I met Dance during some activities. I couldn't do longer time any other activities, but only dance could be longer than those. So I decided that I live with dance when I was junior high school.
② House
③ Ejoe and other Originator, Yoshie
④ Champion, Street Dance Kemp Asia 2016 House Side (Asian Competition) / Champion, Juste Debout World Final House Side (World Competition) / 3rd place, Japan Dance Delight, vol. 24
⑤ I am looking forward to it very much, imagining what kind of stage we will perform on. I will try my best to make the audience feel moved by my dance and to create a fantastic stage performance!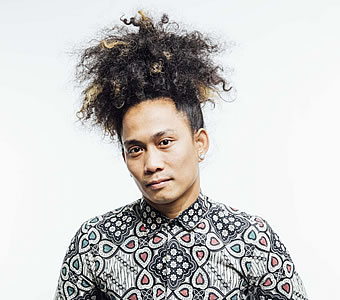 Pythos Harris
Born in 1988, Indonesian
① I learned dance in Papua when I was 9 years old. My first dance was yospan or yosim pancar, a folk dance from Papua.
② Animation, Poppin, Breakdance
③ Boogaloo Shrimp (Turbo)
④ Won a Gatsby Styling Dance Contest in Indonesia with the prize of going to Japan in 2009 / Won Best Dancer and representative of Indonesia in final Gatsby in Shibuya, Japan
⑤ It was not easy sharing opinions and skills among other dancers as well as following my choreography. For this I needed to concentrate and practice. By utilizing what the choreographer has taught me I want to perform at my highest possible level. I also hope that I will have the opportunity to perform our excellent piece at other locations as well
.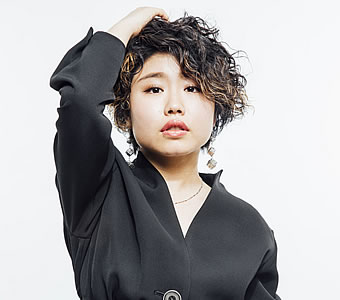 You Kaneko
Born 1994, Japanese
① When I was in my first year of junior high school, I was invited to a dance event by a friend of mine. I saw my friend dance at the event, and I wanted to be in that glittering world.
② Hip-hop, Animation, Robot
③ Koutei Sennin
④ Finalist, Dance Performer Div., Avex dancers gate 2011 / Special award, All Kix Dance Contest at Kansai International Airport 2013 / Champion. Beat Park, vol. 15, 2011 / Runners-up, SDS Team Dance Battle 2012
⑤ Directed by Koutei Sennin, the performance will be developed based on a scenario written by Osamu Suzuki. I am so excited for this opportunity that I have, together with other Asian dancers, to express with my body. Reaching beyond borders and showing that the hearts and feelings of each of us are connected; that is the performance I am aiming at, and I will make my best effort to realize it.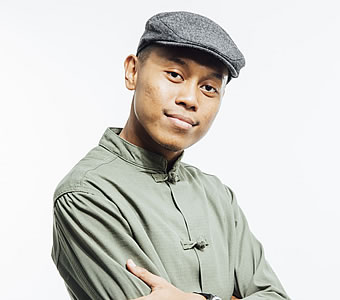 ZAIHAR
Born in 1987, Singaporean
① A classmate introduced Breaking to me in 2001. He was showing me toprocks, footwork and freezes, and I found it interesting.
② Hip-hop, Breaking, House
③ Michael Jackson, Tony Tzar, Lyle Beniga, Shaun Evaristo, B-boy Cloud, Crazy Legs, Mr. Wiggles, Brian Green, Frankie J and Kapela.
④ Champion, Kinja Bang World Tournament / Champion, Nasty Drills "Project Zero" House 1v1 / 1st Runner-up, Singapore Dance Delight 2016
⑤ I would like to learn as much as I can and leave the event as a stronger dancer mentally and physically, and, at the same time, give my best for the show! Of course, also connect with more people and exchange skills!
This post is also available in: Japanese