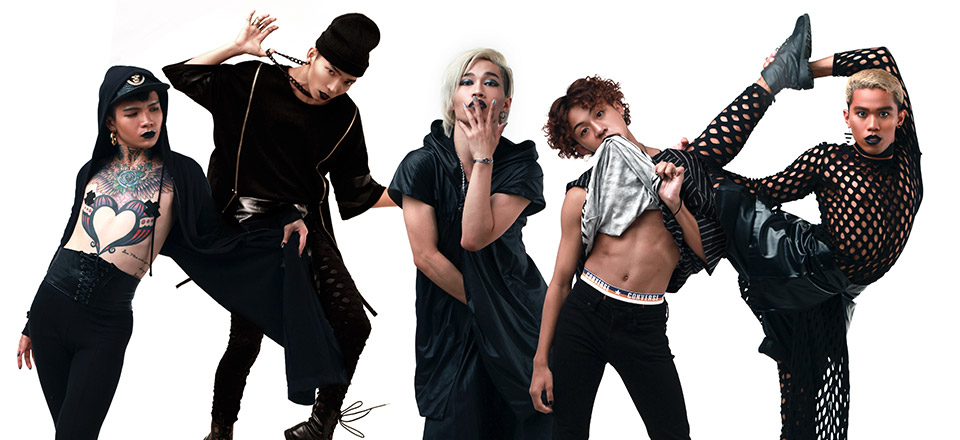 Team MIKEY
CONCEPT
This team is led by Munetaka "MIKEY" MAKI, the first street dance artist to win the prestigious Japan Dance Forum Award. MIKEY has assembled BLACK LIP BOYZ, a wild and bewitching team of young male dancers especially formed for this performance. The luscious traps set in MIKEY's unique world will lure you into a dance from which there is no escape. You'll never think dance can be boring ever again!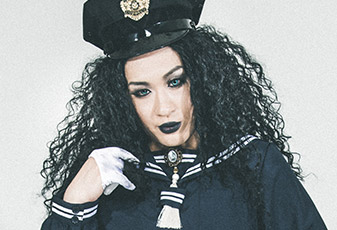 ■Choreographer, Director
Munetaka Maki MIKEY from TOKYO GEGEGAY (Japan)
Maki, a.k.a. MIKEY, is a performer, choreographer, director and musician who leads the dance team TOKYO GEGEGAY which he formed in 2013.
In 2015, he wrote, directed, choreographed, and also worked on the music for Asterisk: The Goddess of Light.
He directed the dance performance in Litchi Hikari Club, for which Maki also composed the theme song and its lyrics.
In 2016, He was the director, choreographer, composer and lead actor in Asterisk: Goodbye, Snow White.
Maki participated in the DANCE DANCE ASIA tours in the Philippines, Thailand, and Japan as TOKYO GEGEGAY in 2015, and the group also became one of the winners of the 10th JaDaFo Dance Award.



■Performers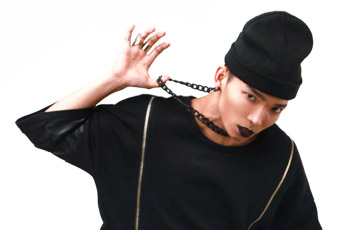 El-John(the Philippines)
Born in 1997, in Bataan, Luzon. El-John is a dancer and choreographer whose long career began with his parents, who were both dancers.
He served as the leader and choreographer for Malaya Performing Artist, while training as a gymnast for 4 years.
Having auditioned successfully for the Philippine's largest entertainment group, G-Force, El-John is now concurrently pursuing his studies and his career as a professional dancer, while also working as a professional dance instructor.
Together with RenZ, he serves as the co-leader of G-Force Unique.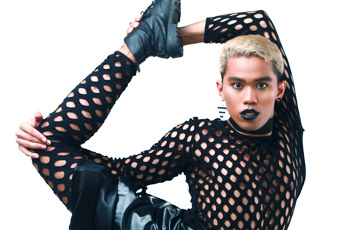 RenZ(the Philippines)
Born in 1995. RenZ is a dancer and choreographer.
After auditioning for the Philippines' largest entertainment group G-Force, RenZ switched from being a gymnast to a dancer.
Excelling in acrobatics, RenZ is highly regarded as a choreographer and backup dancer for Philippine pop musicians, and also as an instructor.
Along with El-John, he is the co-leader of the up-and-coming group G-Force Unique.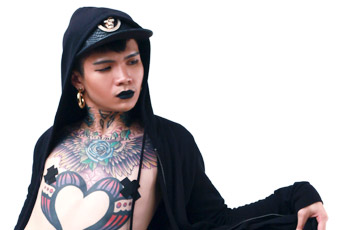 TeDoubleDy Teddy(Malaysia)
Born in 1994. TeDoubleDy Teddy is a dancer and choreographer, and serves as the leader of the dance teams D'family, D'bitch, D'Vogue and D'Lips.
He won top prize at the Hip Hop International in Kuala Lumpur.
In 2015, he participated in A Frame in Tokyo as a member of The90sASIA.
TeDoubleDy Teddy has attracted attention with his unique dance style that incorporates waack and vogue.
He was born to dance, and, according to him, dance is everything.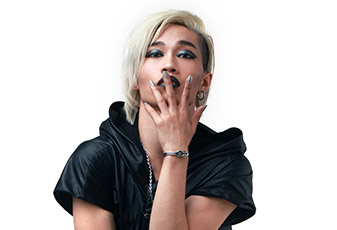 A-Yao Ninja(Taiwan)
Born in 1991. A-Yao Ninja is a dancer and choreographer with expertise in vogue and jazz, and a background in figure skating and ballet.
He is an official member of House of Ninja.
In 2015, he won top prize at Kick Ass Ball Vol. 5: OTA Vogue, juried by world-famous, NYC-based voguer Leiomy Maldonado, which secured his rightful status as the number-one emerging voguer.
For A-Yao Ninja, dancing is his life, vogue is his lifestyle.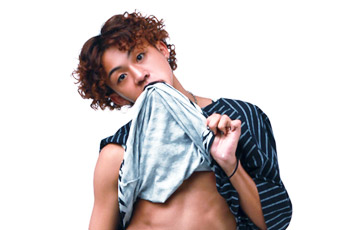 kEnkEn(Japan)
Born in 2001. kEnkEn is a dancer and choreographer who is one of the promising dancers selected for this production at the age of 15.
Winner of the Grand Prix at the VIBE JAPAN Dance Competition, kEnkEn has performed in Chris Brown's official music video, and was the youngest dancer to perform in the Michael Jackson Tribute Live.
In the 2015 edition of DANCE DANCE ASIA in Tokyo, he appeared in TOKYO GEGEGAY's performance.
He also appeared in Asterisk: Goodbye, Snow White in 2016.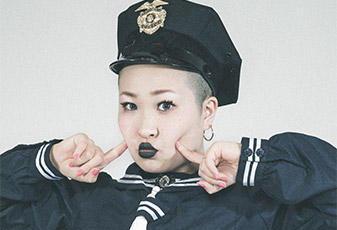 ■Assistant Director
BOW(Japan)
Born in 1988, Saitama, Japan.
While studying filmmaking and acting in high school, BOW (Yukari Horie) came across MIKEY's work and participated in Vanilla Grotesque.
She was a member of TOKYO GEGEGAY from its inception.
In 2016, she served as personal dance coach to Miliyah Kato, and became involved in DANCE DANCE ASIA as an assistant director for MIKEY's production, Black Lip Boyz.

This post is also available in: Japanese