Team Hamdi 2018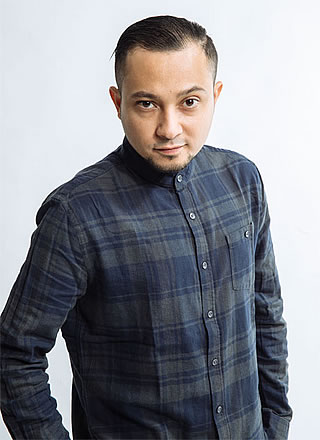 [Choreographer and Artistic Director]
Hamdi Fabas (Indonesia)
Dancer and choreographer; Fabas, who was raised in Australia, is a well-known dance icon in Indonesia and has been supporting urban dance culture and the entertainment industry since 1997. This can be seen from his success with two very popular TV shows in Indonesia, on which he acted as a judge. The shows have been on air for more than four years.
In 2003, he founded a break dance community "Bboy Indonesia (Bboyindo)". In 2011, partnering with Sabina Jacintha, a well-known dancer from "P.H.A.T crew", he formed and founded Fabas ART Dance Productions. Along with continuing his own creative pursuits, he has also worked to develop street dance in Indonesia and support young talent through social activities, including being a judge for "MintZ Nge-DanZe GokilZ".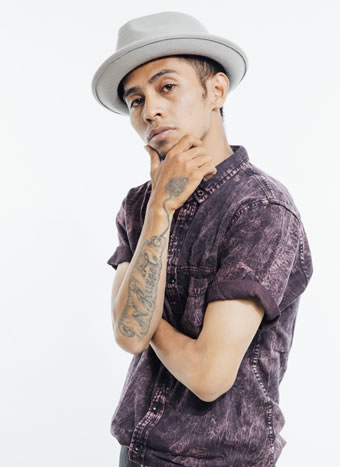 [Associate Choreographer]
Steven Russel (Indonesia)
In 2000 he joined a group of Breakboys dancers in Jakarta named "South Gank" , he attended various dance battles of any genre. In 2007 Steven joined the United Dance Works (UDW) which is one of the dance companies in Jakarta. He has broadened the field of work internationally as the professional dancer. He currently works for the Fabas Art Dance Company as the assistant choreographer and the coach of the company.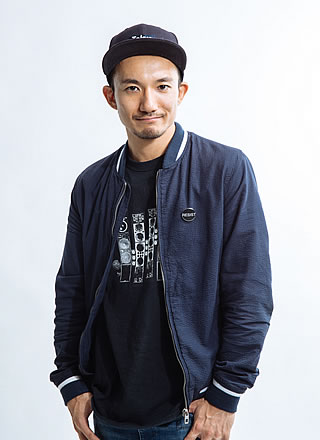 [DJ]
DJ Hiroking (Japan)
DJ Hiroking is from Tokyo. Having gained tremendous popularity among active dancers, he actively performs his DJ work in domestic and international dance events. His exquisite dance battle mix has earned him the nickname "King of Battle Sound". As a dancer, he is also active at the forefront of dance battles, including being named the 1st Runner-up of BBOY PARK. His compilation album "Dancer's Masterpiece" reached 1st place on the iTunes dance chart and 4th on the overall chart. He attracts attention as a person who connects the real world of dancing and the club scene with the music market.
---
[Dancers]
[Question]
① What was your first experience with dance? How did you become involved in dancing?
② What dance style(s) have you specialized in?
③ Who is (are) your dance icon(s)?
④ List the top three dance competition prizes and/or awards you have received
⑤ Tell us about your goals for DDA 2018 in Tokyo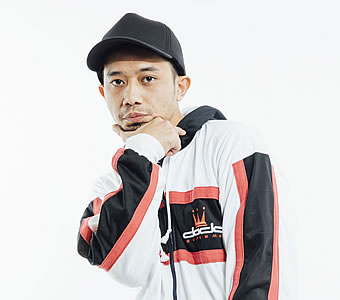 B-boy Cheno
Born in 1985, Thai
① I saw a movie where some B-boys were doing the Windmill. I thought it would be easy and tried it at home, but I could not get it! So, I started my journey from that point to find what a B-boy is.
② B-boying, Rocking
③ Ken Swift [7Gems], Abstrak [Skill Methods], Kmel & Megus [Boogie brats], Lego [Flipside Kings], Chao [Havikoro/Japan]
④ Champion, Circle Prince Japan 2010 / Being a representative of Japan & Thailand to Circle Kingz 2010 / Best Solo & 2nd place, Double KO 2012 / Champion, 1 vs 1 Bboy battle / Best Style award, All the way Live Taiwan 2009
⑤ My goal for the DDA2018 is to develop myself to have more experience and understanding of the international cooperation in terms of dance performance in the theatre. After that I can share this experience with the other street dancers in Thailand as well.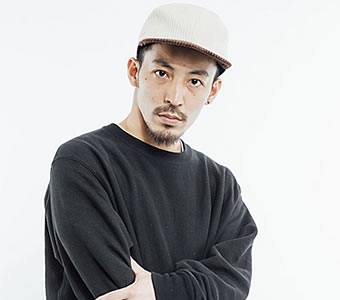 KATSUYA
Born in 1990, Japanese
① My mother took me to a dance studio, and I have been addicted to dance ever since then.
② Breakin'
③ Gogo brothers
④ Champion, Old School Night 2006・2007・2009・2010 / Champion, BATTLE OF THE YEAR 2015・2016・2017 / Champion, Walsaw Challenge 2017
⑤ I am very much looking forward to participating in DDA again; this will be my first time in two years. I have been excited thinking about what kind of dance I will be able to perform on the stage! I hope that all members of my team will create a wonderful stage production! Please come see us. Thank you!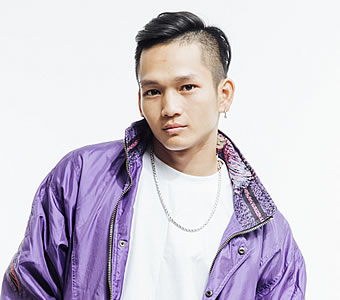 Le Huu Phuoc
Born in 1992, Vietnamese
① Since 2003. A lot of movies about hip-hop came out in Viet Nam, and that inspired me to start dancing.
② Bboy, Hip-hop, Contemporary
③ Bboy Cloud, Bboy Neguin
④ Runner Up, So You Think You Can Dance Viet Nam ss4 / Champion, Battle Of The Year Asia 2010, thus representing Asia for BOTY international Final / Champion, WORLD DANCE GAME Vol.4 2016
⑤ I want to bring a fresher and more modern breath to b-boying. I would like to meet and have the opportunity to teach and learn from dancers around the world at DDA 2018.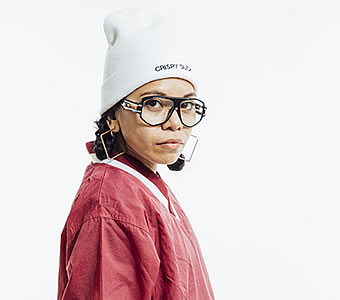 NOVIE ONE
Born in 1985, Indonesian
① I grew up in a family who loves music, and I started to love dancing by watching music videos on TV.
② Breakin'
③ Aerial Crew
④ Champion, Crew Battle, Indonesian Bboy Championship 2011 / TOP 8, 4 vs 4 Bboy Battle, Radikal Forze Jam 2015 / Champion, Bgirl Battle, Indonesian Bboy Championship 2015
⑤ My ambitions for DDA 2018 in Tokyo are to get more experience dancing and performing and also make stronger connections with the dancers and anyone else I meet in this project.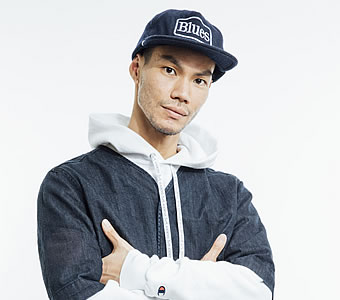 TECCHY
Born in 1984, Japanese
① When I was 15-years old, I was a skater, and, while in a skater hangout, I happened to see a person who showed us his head spin performance. I began dancing.
② Popping
③ Team Gonzo, Southgate
④ Champion, LA proof POPPIN' 1on1 2009 / Champion, Kanto Qualifying of UK B-Boy Championships POPPIN' 1on1 2012・2013・2014 / Runner-up, SDK Czech EU POPPIN' 1on1 / Champion, Tokyo Dance Delight, vol. 19, 2017
⑤ I want to put together a stage performance with Asian dancers for a show that intersects various styles that each of us has accumulated.
This post is also available in: Japanese