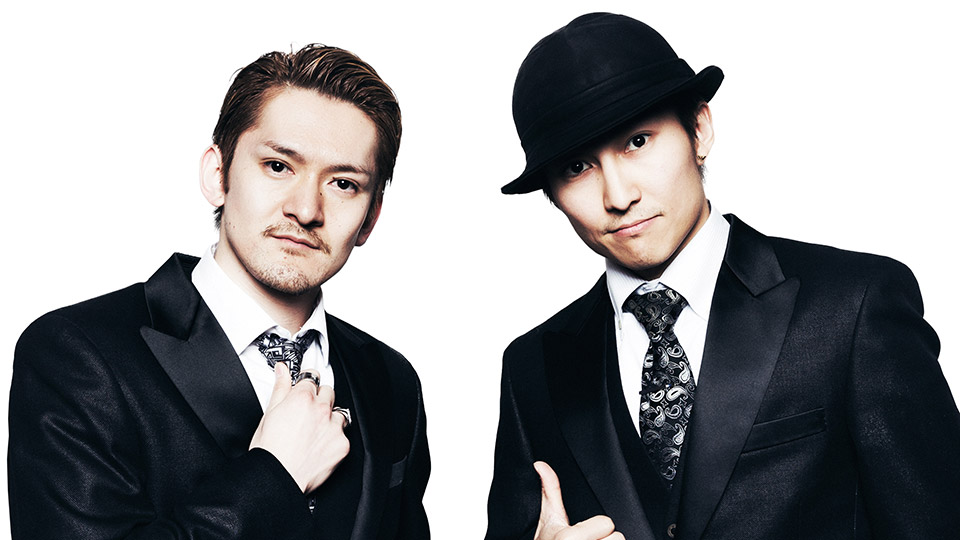 DANCE DANCE ASIA – Phnom Penh & Vientiane Tour (2015/12)
Pre-Event Interview
Hilty&Bosch / We want to break down borders through dance.
Hilty & Bosch might only have two members, but the exquisite dance they create together is synchronized and enchanting. We spoke to them about the communication they hope to have with locals during their first tour to Phnom Penh and Vientiane.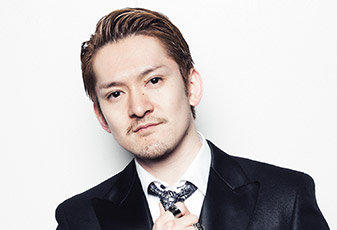 How did you form Hilty & Bosch?
JIN : We've been friends since we were about six years old. It all started when we saw some dance at an event when we were 15. I suggested to YOU that we try and the next day we started dancing together.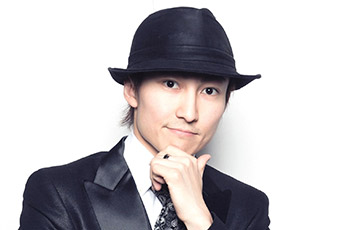 Please tell us about each other's dance style and character.
JIN : YOU's dance style is very innocent and 100% natural. His character is cool and shy. (Laughs)
YOU : JIN's dance style incorporates emotion with all his passion and power. As for his character, he's a bit of a joker!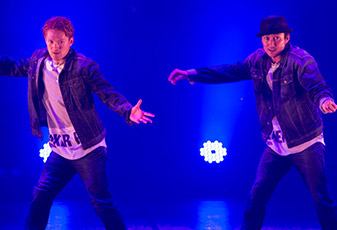 You perform all around the world. What do you watch out for when communicating with people overseas?
JIN : I'm actually not very good at speaking English, but I feel that dance itself has an extremely high capacity to communicate. So even if I can't communicate in words, I believe I can through dance, so I'm always striving above all to dance to the very best of my abilities.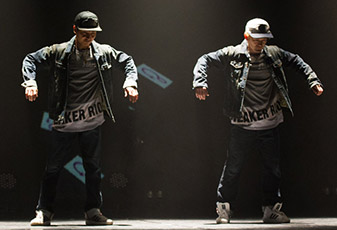 What are you looking forward to or what challenges are you hoping to tackle during the upcoming workshops, performances and school visit?
JIN : I've never been to Cambodia or Laos, so I'm really looking forward to this opportunity. I'm interested to see what dance is like in their culture and I also hope the tour will lead to good things for locals and us.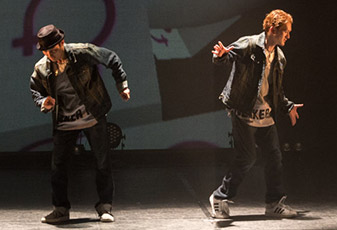 You have previously performed in DANCE DANCE ASIA in Tokyo. For this tour you will be updating that show. What can audiences look forward to?
JIN : For the Tokyo show, the two of us had to dance for 25 minutes, which was really tough and challenging. A highlight is our unique synchronized dance that we have spent many years developing. We want audiences to watch the power of our dance.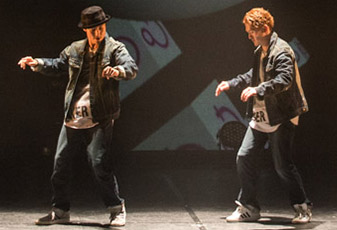 Please tell us a message about the tour you wish to give to the local people you will meet!
YOU : We will represent Hilty & Bosch with all our efforts at this new place.
JIN : We want to concentrate all our efforts into making sure each and every one of our audiences feels something. Our performance is called "New Old School—No Borders". Dance can transcend language, race and national borders; it is something that can connect people around the world in a truly borderless way. We want to connect with people in Phnom Penh and Vientiane through dance. Everyone, let's have fun together!
Posted – 2015.12.18
This post is also available in: Japanese
ARCHIVES