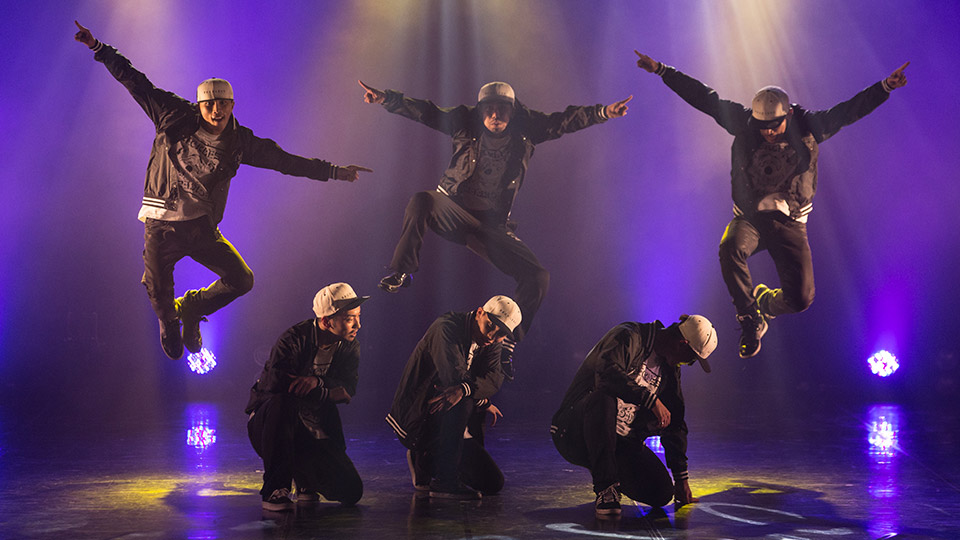 DANCE DANCE ASIA – Jakarta, Indonesia (2015/08)
Post-Event Interview
RECKLESS / All for the same goal! The bond gets stronger by creating a stage production
RECKLESS, known for their active participation in dance battles, took on the challenge of creating a 30 minutes-long stage production for the Jakarta tour.
The members, RYUICHI, KTR and BAFARIN, shared their discoveries from the creation and future visions for stage performances.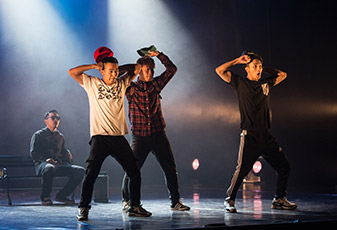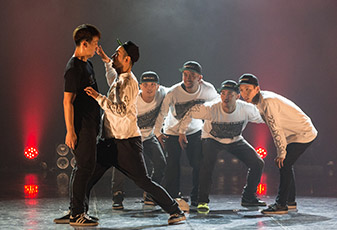 What differences have you found comparing the stage production to dance battles?
RYUICHI : Since battles are for competition, even the members of RECKLESS are rivals during a battle. The good thing about creating a production is that we're united toward the same goal as a group. I was really moved that all of us are able to work together for one goal, compared to the battles where we just think "I want to win" as individuals.
During this production, we ended up selecting elements that we all agreed on after going through brain-storming and conflicting phases, telling each other "No, I don't like that idea" or "Let's do it like this". We can't really experience that in battles. I found that creating a production was fascinating because it strengthened our bond as a group and made us love this kind of artistic expression we're doing even more.
BAFARIN : In the battles, I'm always trying to see how far I can stand out rather than winning. In that sense, there's no difference for me dancing in the battles or in a stage production. Also, just like in a battle I'm happy when, during a stage performance, the audience comes alive and shouts "Wow!" for an idea of mine.
It was sometimes hard to create a production while crossing over genres since RECKLESS is a group of dancers from different styles like Popping, Locking and Krumping, but I felt like there was a lot of possibility in this kind of creation because it enabled me to be a part of a performance which I couldn't do just with my style of dance, Popping.
KTR : I found that it's just the same as creating a show, although the process of creation is quite different for the battles and stage performances. Dancers tend to take a stage performance as something formal, but performing like this has taught me that there isn't much difference compared to the shows we've been doing, and I didn't feel any walls getting in the way, so now I really want to try more of these stage productions.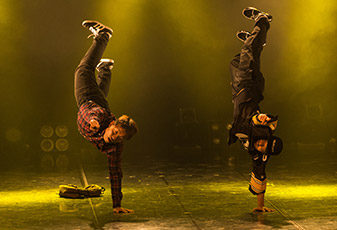 What did you hope to express most through your performance?
BAFARIN : I just want to show how fun street dance is, that's all.
RYUICHI : First, to show how cool it is. With us having different styles, our performance might not be perfectly organized, but that roughness is what's cool about street dance. Our goal as RECKLESS is to show the rough parts, the more organized parts, the entertaining parts all through street dance.
KTR : I always try to create a work that anyone can enjoy. I try to deliver a piece that can be an entry point for people who've never seen dance before so that they can enjoy the coolness of street dance. I'm happy if even just one person becomes interested in street dance by watching our performance.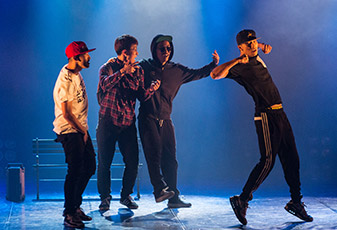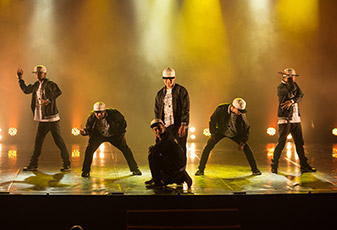 How do you think your performance was received by the audience?
RYUICHI : They were super-energetic. Japanese audiences usually start watching with suspicious attitudes like "What kind of dancers are they?" or "What type of group is this?" and first try to grade the performance or dancers. In Jakarta, the audiences cheer as soon as they like something. They're very quick and spontaneous in feeling and expressing what they feel.
KTR : I was curious how the audience in Jakarta would react to our piece since I had already participated in the DANCE DANCE ASIA Bangkok tour in Thailand (as a member of 90's). I was really happy to receive standing ovations in Jakarta and felt like they got what we performed.
BAFARIN : I hadn't heard about the dance scenes in Indonesia and so I had no idea how they would react, but everybody watched us with such bright eyes and wild cheers. I was so happy. I thought "I'm so glad I came. It gives me motivation to keep doing my best!"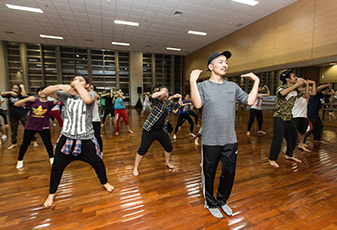 How were the workshops?
RYUICHI : At first I was a bit frustrated because we couldn't communicate directly due to the language barrier, we had to go through an interpreter whenever we talked. But once we started dancing, I felt really connected with the participants. There were so many people who were just trying to learn and absorb everything they could, just like us when we started to dance.
Although we were nervous during the workshops, and I think the participants were too, we were able to chat afterward and I found out that everyone danced various dance styles, not just one. Since I've only danced as a Popper, being able to hear the good things about Popping from these dancers who dance different styles, I learned a lot too.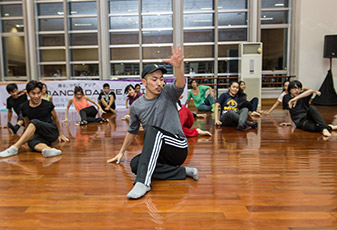 How was your impression of the dancers in Jakarta?
RYUICHI : Their motivation toward dance is amazing. For me, motivation is the most important thing in dance because if you don't have that, you can't even start creating a work or practicing on your own. People in Jakarta dance with an emotion that just shouts "I love dancing". That kind of emotion spreads to the people watching it too. I saw that all the participants were shining with joy when they danced during the workshops. I was inspired by them in so many ways, such as having an attitude of applauding yourself when you dance well. There were so many great dancers — I really wanted to see more.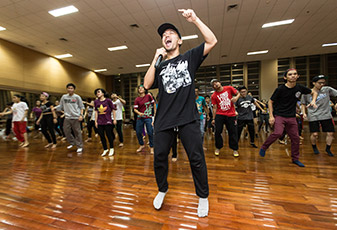 What if your group was offered to create a long, solo performance?
RYUICHI : Honestly, it's a lot of pressure to imagine a performance that lasts as long as an hour or an hour and a half, but we might try it if given a chance. In the piece we just performed, each of us showed our individual styles and stories in the first half and then danced together in the second half. If it's a longer performance, with even more contrast between the parts that are group dance and the parts that aren't, I think our individual characters will stand out more. That sounds exciting. It'll probably be hard, though. (Laugh)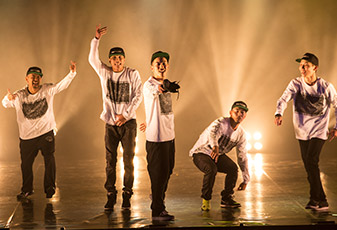 Lastly, if you were given an opportunity to create a stage production not only by street dancers but in collaboration with a playwright and director, would you try it?
RYUICHI : I think I prefer creating works on our own.
KTR : I'd love to try it because I think we could gain a lot for our future productions by hearing opinions from a third party such as a playwright or director.
Posted – 2016.08.02
This post is also available in: Japanese
ARCHIVES