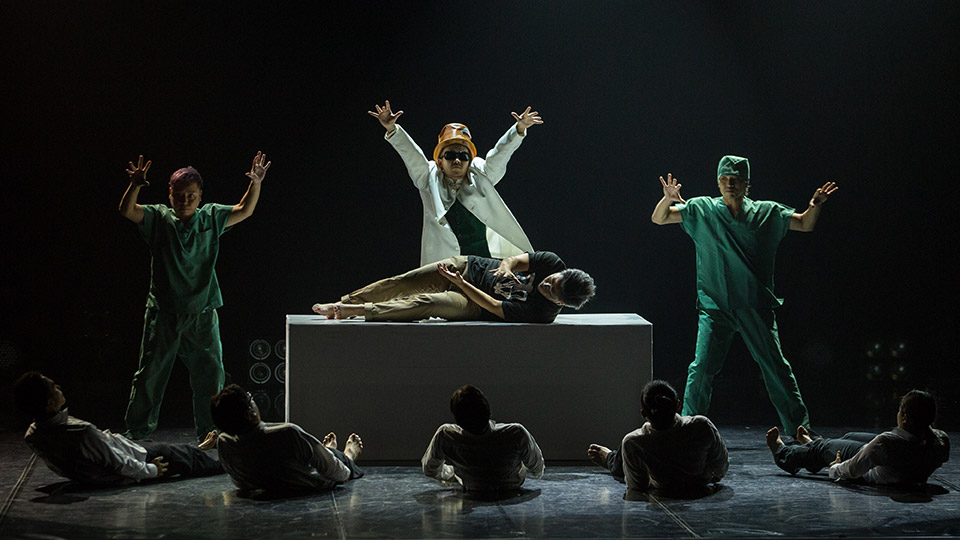 DANCE DANCE ASIA – Jakarta, Indonesia (2015/08)
Post-Event Interview
TimeMachine / The possibilities of unexpected consequences that could not have been achieved only by showing and watching a performance
Following their Kuala Lumpur tour in Malaysia, TimeMachine has completed their second overseas performance at DANCE DANCE ASIA in Jakarta. We interviewed Koutei Sennin, the leader, about the chance happenings they enjoyed in Jakarta and his impression of the local dancers.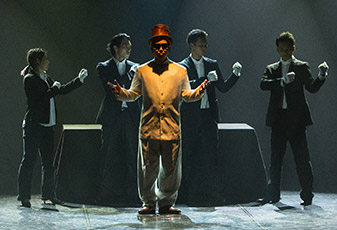 What did you hope to express most through your performance?
Koutei Sennin : I participated in this project hoping to show "Japanese-ness" through our performance. Though the first things that might come to mind when you hear the word "Japanese-ness" might be "samurai, ninja, or anime", I believe the most typical Japanese trait is "delicacy". I consider Japanese-ness as our tendency to pay more attention to details compared to people in other countries, or our tendency to try to improve things we import from other countries. To show that through our piece, I've created this work with a great attention to details to an extent that you might say "Do you have to be that meticulous?!"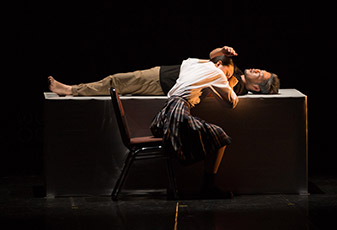 How do you think it was received by the audience in Jakarta?
Koutei Sennin : I think they received it so passionately. I'm really happy with the outcome of the performance since they cheered us warmly and reacted well to the parts we wanted them to.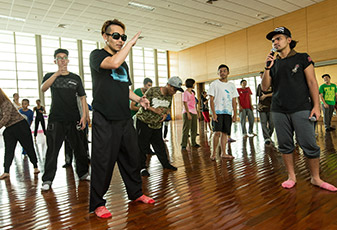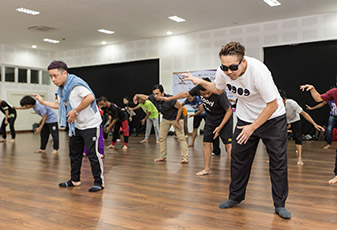 Could you tell us about your experience interacting with the dancers in Jakarta?
Koutei Sennin : This wasn't just us coming from Japan, performing in Jakarta and trying to make the people who saw our show feel something, there were different kinds of exchanges like workshops. Since our interpreter in Jakarta happened to be a club mate of one of our members in university and had some experience dancing, it turned out that he appeared in one scene on stage with us. We enjoyed deepening our exchange through rigorous rehearsals over the two days before the show. We couldn't have had such an opportunity without actually coming to Jakarta.
I think these unexpected consequences that go beyond simply showing and watching a performance will keep happening if we continue exchange-focused international programs like DANCE DANCE ASIA. This tour has really made me believe that and was really worth joining.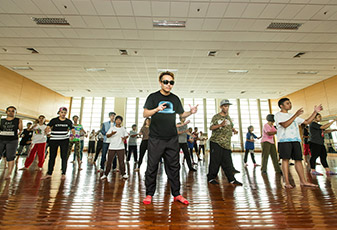 How was your impression of the dancers in Jakarta?
Koutei Sennin : My impression was that they're less hesitant in releasing their emotions and actions while many Japanese dancers tend to be reserved. When I watched them dance, their strength and grace really came through. I could feel so much love for dance from the dancers in Jakarta, and this was also different compared to Japanese dancers.
Unlike most Japanese dancers who have a big dream like "I want to become a professional dancer and be like this and that", the dancers in Jakarta just seemed to purely enjoy dancing itself, without much worrying about their future. Watching them dance with such a simple love and enjoyment of dancing made me remember the days when I started to dance. It was so great that they could just have fun no matter how young or old they were.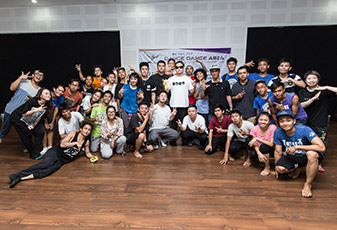 Are you interested in collaborating with local dancers or producing a performance by yourself?
Koutei Sennin : Yes. We couldn't do it during the Kuala Lumpur tour, but this time, though it was just one person, we had our interpreter participate in our performance. We hope to, and believe that we can, spread those attempts to other countries mainly in South East Asia. Because dance can be expressed not just with words but also sounds. I'd love to keep trying more and more.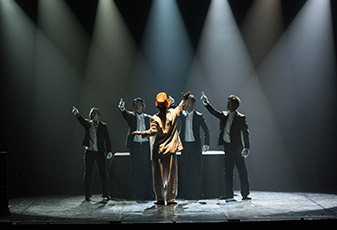 What are your aspirations for the future?
Koutei Sennin : Our upcoming challenge is to be more active in Asia and other countries outside Japan. We've had a lot of opportunities to visit Asian countries since last year, and I want to develop more supporters and fans in those areas bit by bit over the coming 5 to 10 years.
Though our own connections are still limited, the DANCE DANCE ASIA project has an extensive network. It would be great if more people would get involved with these kinds of activities. We also want to work towards making more people fall in love with and want to support street dance.
Posted – 2016.08.02
This post is also available in: Japanese
ARCHIVES