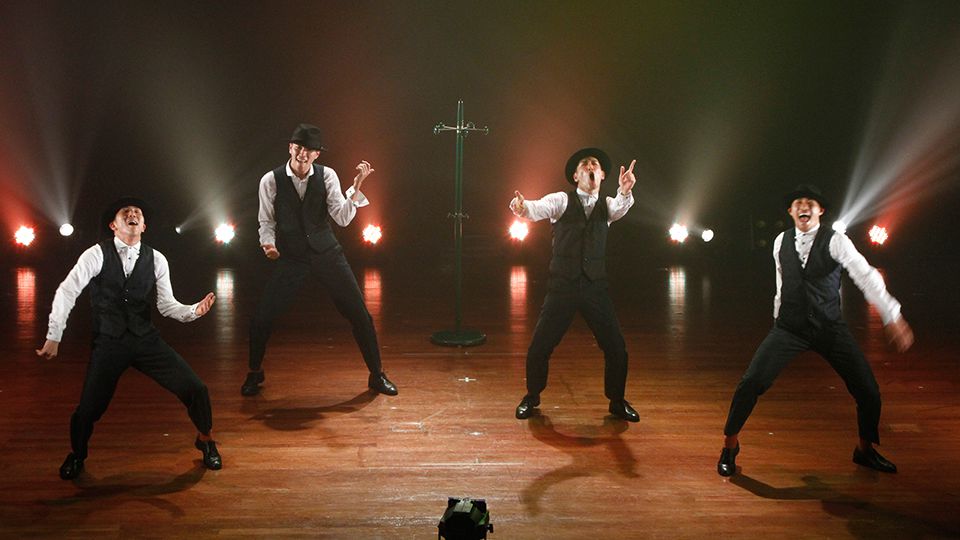 DANCE DANCE ASIA – Manila, Philippines (2015/01)
Post-Event Interview
s**t kingz / Festival for Asian Dancers!
Ahead of their Manila tour (the group's first performances overseas), the s**tkingz were filled with anticipation regarding the local region and exchanges with other Asian dancers. How did they feel after the tremendous success of their performances and workshops? Listen to them share their thoughts.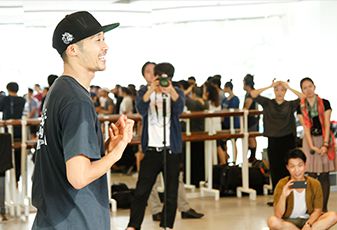 What is the impression of the Philippines?
shoji : People were very nice. My impression was that people are gentleness that is unique to the South East Asian country. People are also very energetic and very cheerful.
The impression on the city is that there are gaps. There were part of the city that is very modern, but when you look beside it, there was a shack. I felt there were still wide gap of the rich and the poor. I also felt there is a gap to our usual life in Japan.
kazuki : I also felt that, too. The scenery changed as we drove by the car. That does not often happen in Japan.
oguri : And there were many Starbucks!
NOPPO : And many dishes with meat! There were not many salads.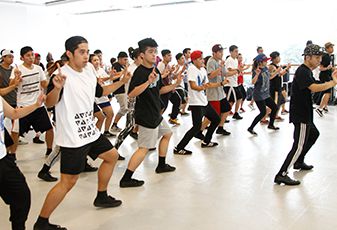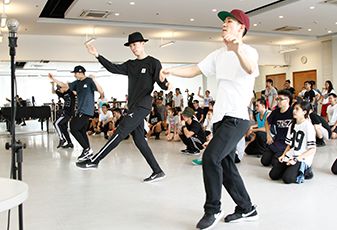 How was the workshop?
shoji : People were very open, cheerful and energetic that made us easy to do the workshop. The participants are quick in learning the routine and the level of the dancers was very high.
Considering the fact that we only met just those few dancers out of many in the Philippines, it is thrilling to think that this country has so much potential with in.
The participants were very cheerful with a open mind and they just start chatting when they get excited. During the workshop, there were times that participants were concentrating and times where participants were smiling and having fun. In that sense, I was happy to see that the participants were enjoying the workshop.
NOPPO : I felt that the people in the Philippines were very honest to their emotions. When they get exited, they do. When they don't feel like getting excited, they don't. I cannot speak English so well, but I learned from my instinct in a way, I was communicating though dancing and was sharing the happiness together.
kazuki : I was actually helped by the energy of the people here. I was nervous the first day, but when Shoji told everyone " let's do it!" We had a good reaction back from the participants. So I felt comfortable at once and really enjoyed the workshop.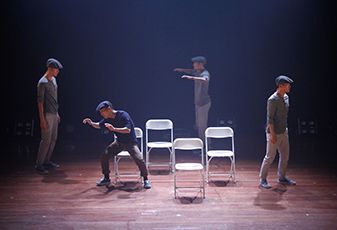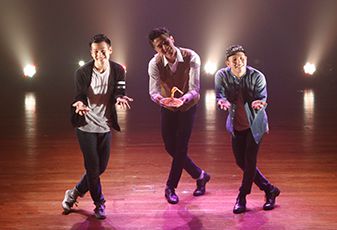 How was the stage performance?
shoji : It is the first oversea performance stage for s**t kingz and quite a long piece as well. We wanted people to see our performance that cannot be usually seen. But at the same time, we thought it was important to see what people enjoy watching from YouTube. So we try to balance those and tried to connect those two part together.
Also the main stage staffs were coming from Japan, so we could realize what we wanted to do thanks to them. There were part that " Oh, the audiences are getting excited not for the dance but for the lighting " That was very nice.
When I talked with the local dancers, they told us that there are not many opportunities to see a long piece with the lighting. So I thought it was good that we could inspire them by our stage this time. The local staffs were also very nice that when we passed by each other at the backstage, they greeted us and they saw our rehearsal very seriously. We were so lucky to be able to perform in such a good atmosphere.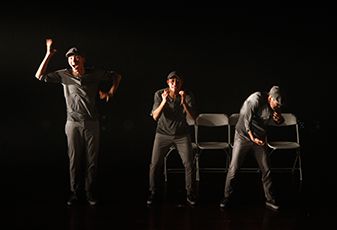 What is the impression of the dancers in the Philippines?
shoji : In Japan, we do have friends that are Filipinos and half- Filipinos. In fact, a dancer called Shaun Evaristo ,who is rooted to the Philippines, motivated us to form s**t kingz as a group. I was very impressed and inspired by his performance and I thought " I want to create something like this in Japan". That is how we established our group. So it was also meaningful for us to come to the Philippines and do the very first oversea performance stage in here.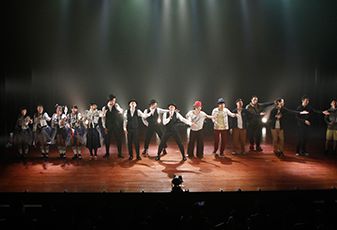 How was working together with the other dance groups?
oguri : I thought it was good line-ups. I felt the Japanese are very talented. The casts are the very best of all the genres and also those groups are the Japan or the world best dancers that will be going to other countries. And we don't have so much time to talk to each other in Japan, but since we experienced the same stage and shared the same time here, I was happy to be able to talk together and drink together.
shoji : Yes, that is true. Not only the exchange with the people in the Philippines but it was also a chance for us to communicate within the Japanese groups.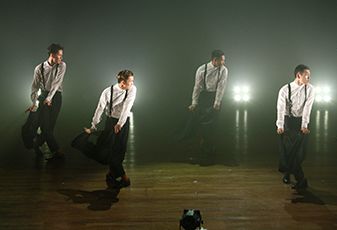 ■ What do you look forward to for DANCE DANCE ASIA, which continues till 2020? Is there anything you would like to try out?
shoji : Firstly, we really got good inspiration this time. Due to the difference of price and economic standard, it is difficult to create a framework in which the dancers here invite the Japanese dancers to their own country and ask them to perform or to do workshop in reality. But since the Japan Foundation has provided us such opportunity with an aim to promote exchanges between the countries, I really feel that it is a good opportunity for Japanese and Asian dancers to be connected together. I went to Singapore to be the judge for a dance contest before. There were many dancers from Asia, but there were no Japanese participants. It made me feel really sad. I learned that this project would be going on until 2020 and we will have the Olympics that year. So it would be very interesting to create something like a festival for Japanese and Asian dancers, which make the entertainment scene more exciting.
Posted – 2015.02.28
This post is also available in: Japanese
ARCHIVES